Camping enthusiasts sometimes face some challenges when trying to figure out what foods they should carry when they go for their adventure. And if you are trying to figure out how to go about it you are not alone. Not many people can come up with a comprehensive list of all the things they need for such activities.
But one thing you have to note is that the type and amount of camping meals to carry depends on a variety of factors. The longer the period of stay in the camp, the more food one is expected to bring. If you are looking forward to enjoying your adventure, our ultimate camping food list will help you plan appropriately for the entire camping period. But before we take you through the food checklist, know how to plan your menu.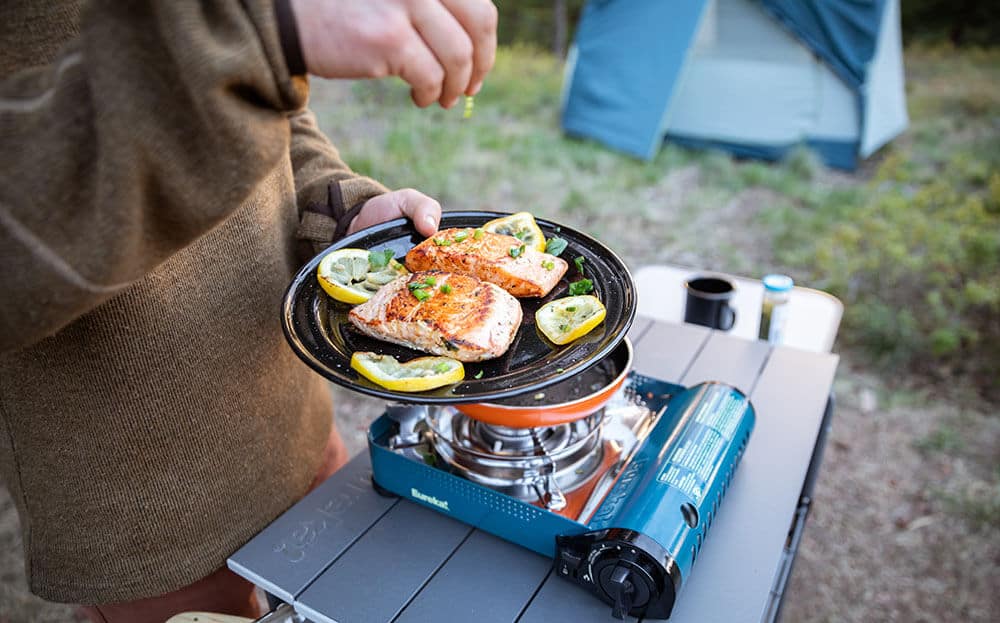 How To Plan Your Camping Menu?
Your camping menu depends on a variety of factors. And just before you could plan your camping foods, you should factor in the following.
1. Size Of Group
It is essential to know how many people are willing to go camping with you so that you know the right amount of food to carry. If you are planning on going with your spouse, then it is quite simple to plan a menu. You only have to carry the things that both of you love, which is pretty easy to decide.
If you are planning for the whole family, then you have to take time to list down all the foods that every person would love to use during the trip. If you are planning for a larger group of friends, then you will have to take more time as you ensure the interests of every person are catered for during the trip. Involve your friends and let everyone list all the foods they enjoy before finalizing the meal planning.
2. Your Preferred Location For Camping
The place you intend to visit for next camping trip also dictates the types of foods that you can carry. At times, you may want to go camping on an island, which means you will have to use canoes to get to your destination. You have to consider whether the foods you are planning to carry can be easily transported.
The distance you will have to travel to get to your camping site will also determine the type of food that you can carry. However, if your camping area is near your residence, then you can take different kinds of foods, including fresh foods that you can use on the same day.
If you are planning on going camping far away from your place of residence, then you have to get foods that do not go bad quickly. Consider also packing light foods you can consume as you travel to your camping site. Also, your mode of camping (car camping or tent camping) matters a lot.
3. Available Equipment
If your menu consists of foods that require cooking, then you have to look for ways of getting the right cooking equipment. It is the only way to make sure you bring introduce healthy meals in your body. For example, to make a good BBQ, you will need to hire a grate for that purpose.
Also, in case you intend to use fire pits, then you have to confirm whether the location has such a facility. If you decide to carry your food without checking for the availability of such equipment, then you may end up getting disappointed.
4. Space And The Weight Requirements
If you are using a canoe to get to your camping site, then it will not be convenient if you carry a lot of food since they cannot be used to transport bulky packages.
But if you plan on using your recreational vehicle, then you can bring more food since you have space and it can also accommodate a lot of weight. Depending on the means of transportation, you need to determine the right amount of food that you can carry for your trip.
Food transportation is one of the factors that hinder many people from camping for an extended period. They might afford the food, but the weight of the food limits transport and makes it hard for them to stay in their preferred location for long.
What Should Camping Food Be Like?
Camping food should not just be any other regular food items that you take while at home or your place of work. In this case, you need foods that are not heavy to carry around and do not go rancid quickly. The first feature that you need to be sure of is that the food should be easy to cook.
When camping, you do not have the time to prepare food for an extended period. Camping is all about fun, so if you follow complicated recipes for foods that are not easy to cook will end up consuming much of your time. You have to carry foods that have simple recipes and take a short time to be ready.
However, the foods should be more energy-giving as camping involves fun activities that burn more calories. Always ensure that every meal you take keeps your body fueled. Also, ensure that the food you choose is balanced with nutrients just like in any other regular meal.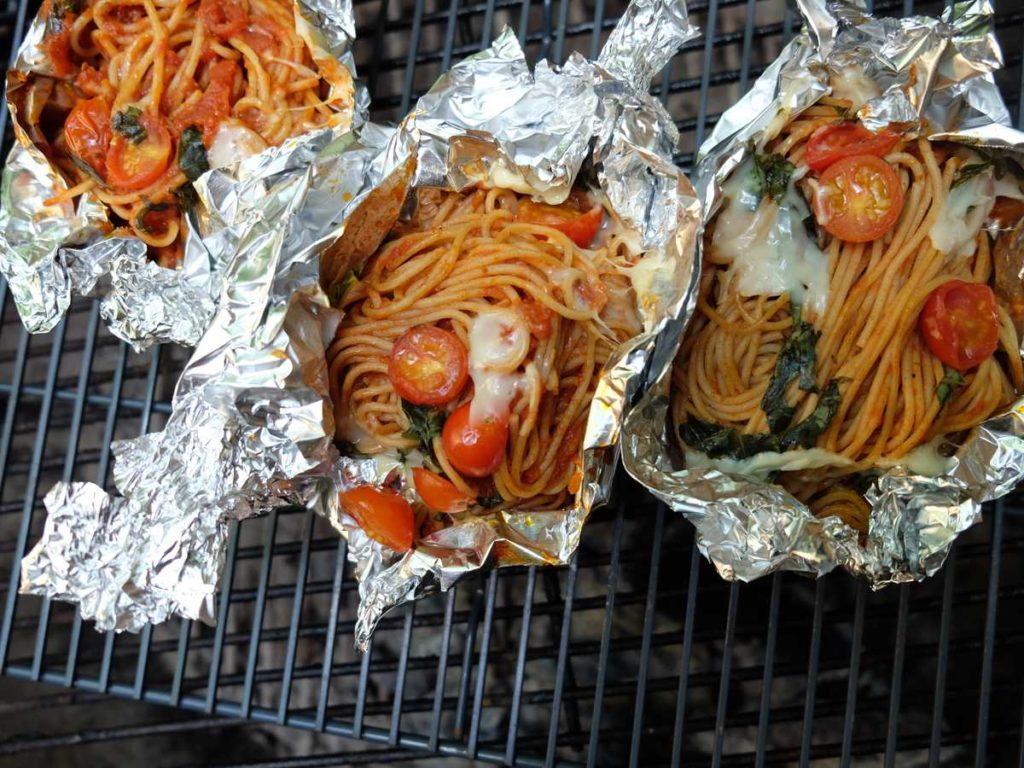 Camping Food Checklist
After you have factored in all the above points then now it's time to get your camping food checklist ready. The following is a list of easy-to-cook foods that you can include in your camping food list. They are easy to prepare and take a short time to be ready, leaving you with ample time to engage in your preferred camping activities.
A. Dairy And Non-Meats
Engaging in activities such as hiking will require a lot of energy to keep your body well fueled throughout the day. Dairy and non-meats are loaded with proteins and keep you full for long. Adding them to your food list will supply your body with healthy nutrients as well as keep you full for long.
1. Halloumi
They are preferred for camping because of their low melting points. They last longer than the standard cheese, and this makes them appropriate to use when you go camping. You can be sure to have an excellent source of proteins when camping. Since they are ready to consume, you do not have to spend any time trying to prepare them.
2. Smoked Cheese
This is a great alternative that you can opt for your camping and can be used with other snacks. The good thing about smoked cheese is that it lasts for long and is not heavy to carry around. Better still; it is a good source of energy for the body.
When you go hiking, you can as well carry some bars to take when you feel tired. You can decide to purchase the already smoked cheese or make your own. It saves on costs that you would have to incur if you were to get other sources of energy. You can also add cream cheese to your list of the meal plan.3.
3. Parmesan
If you are looking for what you can add to your salads and pasta dishes, then this is the best for you. You do not have to provide refrigeration to the store. Parmesan provides you with a good source of energy, which can be an excellent pick for your camping needs.
4. Dried Milk
Dried milk is the best if you are looking for what to add to hot drinks. It contains proteins and fats that are excellent sources of energy for the body. You have to be cautious when using it as it might not provide you with the best taste when you want some milk to drink or to use for cooking.
5. Eggs
Eggs might seem fragile, but they can take pretty long compared to other sources of protein. As long as the environment is not too hot to spoil them, they can last for long enough to provide you with a great source of protein for the period when you go camping. You have to be sure that you have good means of carrying them so that they do not break when you are transporting them to your camping location.
6. Long-Life Milk
Long-life milk lasts for a long duration, provided it is not opened. You can take a few packets to supplement the other dairy products you have carried. You can opt to use this towards the end of the camping period as they last long. Once you decide to open the packet, ensure you use the whole of it because the opened ones can quickly go rancid.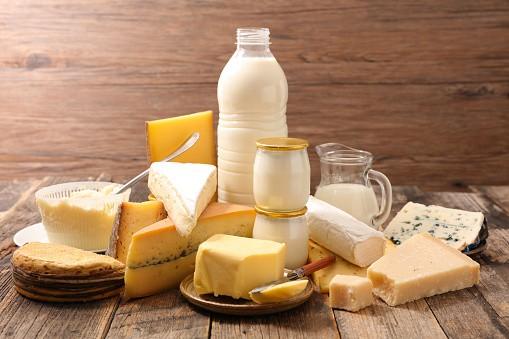 B. Meats
If you are not a vegan, then you need to strategize how you will be able to get through your period of camping. You can opt to get an electrical fridge to store the meat your carry or even restock the meat towards the end of your stay in the location because the meat might not last for that long. Having meat can help hungry campers with great outdoors plans along with all the food.
1. Dried Meat
This can last for ages and provides a good source of protein for the body. The good thing about it is that you can as well mix it with other foods to add flavor. For meat lovers, this is the best because they do not have to worry about preparation. You can use it as a snack to avoid wasting time while cooking if you have a lot of activities that you wish to carry out.
2. Cured Meats And Bacon
They might not last for that long once the cooling ice has melted but provide a better alternative than fresh meat. You can depend on this for your heavy breakfast. They offer a great source of proteins and energy that will keep you going throughout the day. You can use them to make sandwiches so that you have a heavy breakfast in preparation for the activities that you will be engaged in during the day.
3. Minced Meat
During the first days of camping, you can make use of this as your source of proteins. If you plan on going with your kids, then this is the best one since it will also get them involved in the camp cooking process. They can use this to make kebabs or even roll them to make meatballs. You have to use them during the first days because they require cooling and the ice will melt with time.
4. Sausages
On your first day, you can take the sausages because they get bad quickly without refrigeration. You have to carry vacuum-packed sausages in case you love them, and you still plan on consuming them during your other days of stay at the camping site.
5. Chicken
Many people prefer chicken as a result of its versatility. It can be used for kebabs, stews, or even in salads. The only disadvantage that you have with chicken is that it cannot last longer than two days and therefore needs to be cooked on the first day of your stay. You can either use it for breakfast or even dinner. Also, you'll need soy sauce, bbq sauce, and tomato sauce for cooking.
6. Fish
Lovers of white meat might want to add fish to their menu. Just be sure that you cook the fish on the first day because it also needs refrigeration which is not available in the camping sites.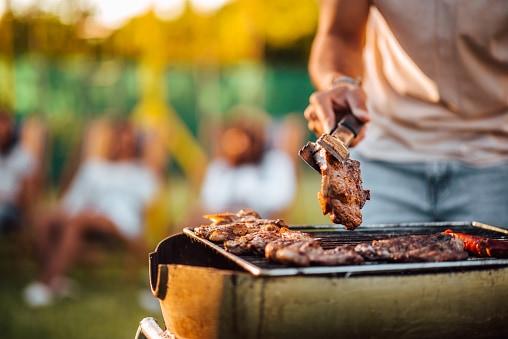 C. Canned Food
Canned foods are appropriate if you plan on extending your camping. Getting foods that can last for an extended period can be a real hustle. You need to get ideas on how to carry foods that will not go bad quickly, are easy to cook, and are also easy to carry around. You will not have to keep ordering food if you don't have a camp kitchen because your location might as well be far from any food store which can inconvenience your stay in the camp.
1. Tinned Fish
People who love white meat might find this to be very useful. It lasts longer than the other fish that has to be cooked on the first day of the visit. For the tinned fish, you can be sure to use it for the last days of camping.
2. Beans And Sweet Corn
Once you have finished the meat, you will need to find alternative sources of protein. Beans and sweet corn will provide you with the best alternative.
3. Fresh Vegetables
For the vegetables, there are different types that you can use when camping. For vegetarians, you can add mushrooms to the menu. Mushrooms are good protein sources and can last for long if dried. Fresh ones might not last even a day out of the cooler. You will also have to carry red cabbages that can last long to be used for salads during your camping period.
Though carrots take along to cook, they can be the best for salads during the last days of your camping. They last longer than the other vegetables that you would have included in the menu to be used for salads.
You will also have to include peppers which will be used to add taste to your food. You will also need onions and garlic which will be important for preparing any stews that you might want to make during the camping period.
You can also include cucumbers and tomatoes though they will require cooling to be fresh. You can use them during the first days before opting for the canned ones that you have also carried.
4. Canned Vegetables
Vegetables get depleted very fast, and you will have to look for other alternatives. Canned vegetables will be of great help during your last days of camping. The good thing about canned vegetables is that they do not require a lot of time to prepare them. You can mix them with other foods to get a balanced diet from your meal.
5. Tinned Fruit
Many people are fruit lovers. During camping, they would want to consume fruits that offer vitamins to the body. You can supplement the fresh fruits you carry for the trip with tinned fruits that will last longer than the fresh ones. Once you have depleted the fresh fruits, you can use the tinned fruits for the vitamins you need.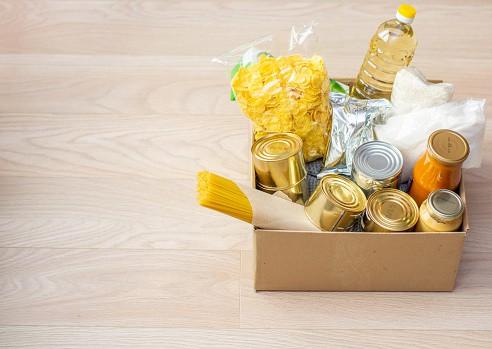 D. Grains And Carbohydrates
The grain and related food items will serve the best for one-dish dinners.
1. Couscous
The easiest to prepare source of carbohydrates that should never miss in your camping food menu is Couscous. You only need to add hot water, and it will be ready for consumption. It can as well be used when you are engaging in activities like hiking that require you to boost your energy levels from time to time.
2. Noodles
This is also easy to prepare and can be used with the red cabbage for dinner. If you have kids on your trip, ensure you have noodles as it is the best source of carbohydrates for the children.
3. Potatoes
These are known to be excellent sources of carbohydrates that can last for a long. You can include both the sweet and normal types of vegetables in your list so that you can have a variety to choose from. If you do not have gas, you can as well wrap them in foils and bake them in the fire.
4. Flour And Porridge Oats
For your lunches, you might need to use flour. Flour lasts for long as long as it is kept away from moisture. Porridge oats provide suitable alternatives for breakfast.
5. Snacks
Snacks can be of great help when camping. When relaxing or when you do not want to take a heavy meal, you might opt for snacks. A group cannot miss snack lovers. In your checklist, you can include a variety so that people can find different ones to use at different times. You have to ensure that the ones you add to your list are full of energy because outdoor activities require a lot of energy.
6. Dried Fruits
On top of your cereal, you can add dried to get a taste and also ensure that you have a balanced diet.
7. Snack Bars
Snack bars offer a good source of sugar that you will require as you take part in your outdoor activities. You will have to carry them when you go hiking to boost your energy levels and help you to achieve your hiking goals.
8. Chocolate
You also have to include chocolates in your list as many people are lovers of them. Just be cautious not to use it with hot water.
9. Olives
Your pre-dinner foods also need to be present in the list. You can easily store the olives in a jar as they take time before going bad.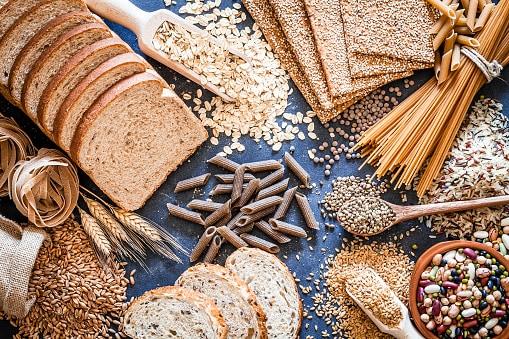 E. Drinks
The drink options along with camping meal can include:
1. Fruit Cordial
Instead of fruit juice, you can opt for fruit cordial that does not need refrigeration to stay good.
2. Mineral Water
Getting involved in strenuous activities will cause excessive sweating, which loses body fluids. Taking water will keep the body well hydrated as well as cool down your body temperatures. Also, always keep re-useable water bottles with you to fill them up in case of emergency.
3. Beer
For beer lovers, you can include enough bottles in your list. Since the cooler will be filled with the food you will use, you can opt to out the beers in a bucket of water to keep them cold.
4. Tea And Coffee
You can also include tea and instant coffee in your list so that you can have stimulants to take. They are ideal when you are visiting cold places and are also easy to prepare.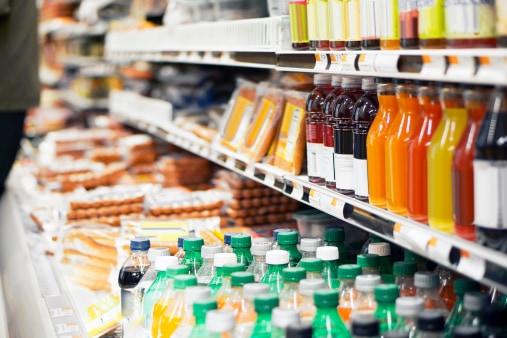 Note: Apart from the mentioned food, you have to remember to carry other accessories like salt, ketchup, cooking oil, and the spices that you will need for your cooking.
What Should You Avoid In Your Food Checklist?
You should avoid fresh milk and cream because they cannot last longer than a day. Only include them in the list in case you plan to use them on the first day.
Meat also requires refrigeration without which it can quickly go bad. You have to be cautious with the quantity that you add to your list.
Wrapping it up
An ultimate camping food list should consist of healthy and nutritious food. It should not consume much of your time to prepare to make sure you get involved in other fun activities. Preparing your food list should not be a challenge as our guide covers everything you may need.

James Barton
Hi, I'm James. I am the founder and main editor for The Survival Corps. I have been a part of the survival and prepping community since my mid 30's as I downsized and started to prepare to be self sufficient in a time of crisis.