Camping involves a lot of activities, and your camping skills will determine the extent to which you will enjoy your camping. As a camper, you need skills that are related to safety as well as those that improve the quality of your camping experience.
Such skills are also crucial in ensuring you carry everything that you will need when you go camping. Better still; you will save time that you would have used to get some tasks done and handle mishaps when the unexpected strikes. Read on to get yourself versed with the basic camping skills.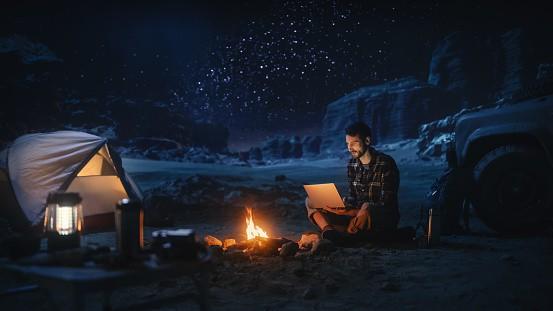 1. Trip Planning Skills
As you plan to go on your next camping trip, the first issue you have to attend to is the question of your preferred location. Choosing a location will depend on the things that you intend to do while camping. Your destination should provide you with the expectation you have in mind. If you plan on hiking while camping, then you have to visit a place with features that can allow you to go hiking.
Once you have a location in mind, the next step is to list the requirements taking into consideration the number of days you will spend there. You have to list the foods you will need during this time. Be sure to take into consideration weight and the means of transportation that you will use to get to your camping destination.
Trip planning also involves considering the climate of the region you intend to visit. The climate will dictate the clothing you will carry as well as the foods you will need. Climate and weather patterns can be a great hindrance to your movement when you go camping, so it is vital to know the weather conditions in the region prior.
With proper planning skills, you will be sure to prepare for everything that you will need when you go camping. Failed trips result from a lack of adequate planning. It is also essential to make reservations just in case anything happens during your period of stay in the region.
2. Setting Up a Tent for Your Camping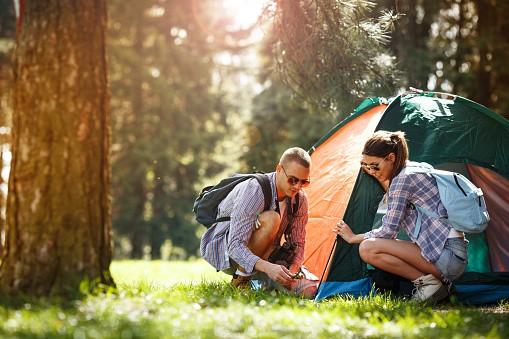 The essential facility you need when you go camping is a tent. You do not want to spend the nights in the cold just because you do not know how to set up a tent. You not only need to have a tent when you go camping but you also need the skills to set up the tent well.
If you already have a tent, you are good to go. If you do not own one, you can decide to hire one from the many organizations that provide the tent hiring services. You can also opt to buy one that you will be using in the subsequent camping activities that you plan in the future.
First, you need to choose a good location for setting up the tent once you arrive in your camping location. The surface should be flat so that you do not have problems when you sleep. Also, you need to find a place without any sharp objects or sticks that can make you less comfortable when sleeping in a tent.
You need to know how to set up the tent corners before you attach the poles and frames. Finally, you have to understand how to fit the rain-fly to make the tent complete. The tent building skills should be learned before you go for the actual camping.
If you have a tent, you can practice before you go camping. On the other hand, if you are going to rent a tent, then you can ask for demonstrations from the experts who will equip you with the tent building skills to make work easy for you.
3. Making Campfire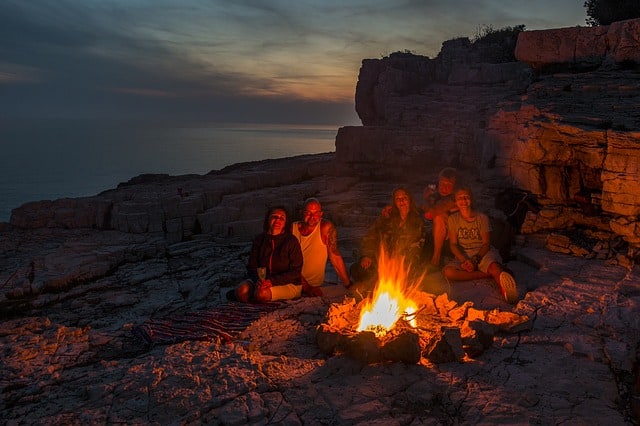 As you go camping, you need skills on how to make a campfire. In most cases, people use the campfire as a source of heat to warm themselves during the night as they share stories. Other people use the bonfires as a source of heat for cooking some of the foods they have brought with them.
This is an essential skill that you need to practice before you set out to go camping. You need to have small pieces of wood that can kindle fire fast. The common mistake that many people make when coming up with campfires is that they use large wood that does not catch fire fast enough.
You need to practice making campfires under different conditions so that you can adapt to any possible weather condition. You can practice how to come up with a campfire in both sunny and chilly weather conditions.
Remember to carry the wood you will need for making the campfire just in case you are visiting a place with no ready wood that can be used to make such a fire.
Having a campfire also requires one to know the precautionary measures. Campfires are the major source of wildfires. You have to ensure that you put out the fire once you are done using it to prevent any mishaps.
4. First Aid Skills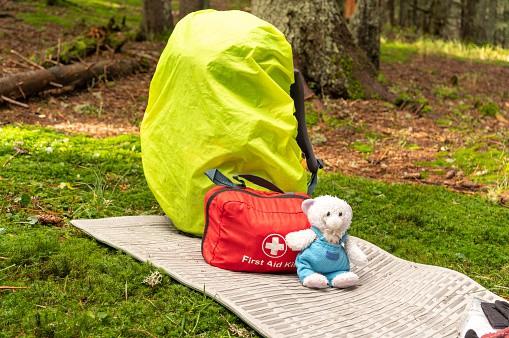 As a camper, anything can happen during your adventure. And since no one can predict with certainty when accidents are bound to happen, you need to equip yourself with first aid skills that you can use.
If you are planning the camping as a group, then you have to ensure that there are people within the group with first aid skills.
You also need to acquire a first aid kit equipped with all the tools that you require to carry out first aid on an injured person in an emergency situation. In case you cannot access a first aid kit, you can contact organizations that can provide one at the cheapest cost for your convenience.
Before going for the trip, ensure that you attend first aid classes to equip yourself with the skills just in case of anything. Campers sometimes fall ill as a result of the new climatic conditions they are exposed to. Such situations require one to carry out first aid before transferring the person to a nearby health facility for treatment.
5. Purifying Water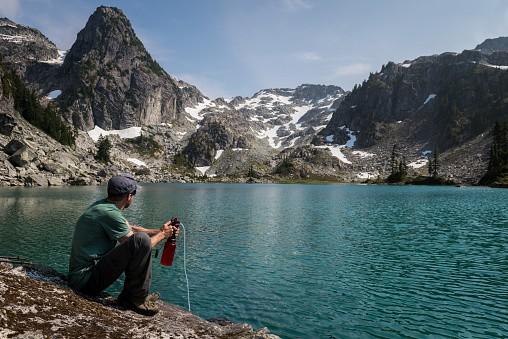 When you go camping, one of the things that you cannot miss to include in the list of things to carry is water. It is sometimes not easy to estimate the amount of water that will be enough for you throughout the camping period. When you run out of water, you will need to find other hacks to navigate through the problem, and purifying water skills can help you during such times if you find a new water source.
Most campers carry iodine tablets that they use for purifying the water from the streams to be used for drinking. This is just one of the ways that you can use to purify water though they are not quick enough to provide you with drinking water in time. You have to give it time, unlike the water filters that provide clean drinking water instantly.
However, water in the streams may look clean, but you need not take any chances with anything you consume. As fresh as it may seem, it can still be contaminated and contain germs that cause diseases.
So, stay calm, and to avoid all these ensure that you use the water purifiers accordingly so that you have enough clean water for drinking throughout the time when you are camping.
You can also practice water purification before you go camping so that you do not miss out on any of the essential steps of purifying the water.
6. Cooking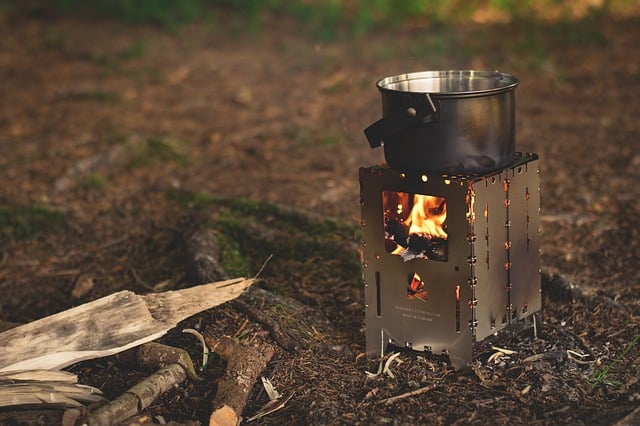 You will have to prepare food when you go camping. You need to learn how to improvise things that you can use for cooking since it is not possible to bring the whole of your kitchen to the camping site. There are some kitchen accessories that you might not be able to bring with you to the site, and it will be important that you come up with other ways of surviving.
A simple camping stove can be of great help when you go camping. It can be used to prepare a variety of foods that are required for different meals. Other campers opt to use the campfires as their primary source of heat both for warming themselves during the night and for preparing the meals that they need.
You have to be sure that you can cook food that you have carried to your camping site to your own abilities. Some campers engage in hunting and fishing as part of the camping activities. Just in case you catch some fish or have hunted some wild meat, be sure to use a simplified recipe to prepare the meat to supplement your camping meals.
This is a skill that you can improve day by day before you step out to go camping. You can learn how to make different types of foods that you are likely to take when you go camping. This should be done with a simplified recipe that one can use when they do not have access to the whole kitchen that you are used to. Also, carry enough food to eat for your life on your trip.
7. Hiking Skills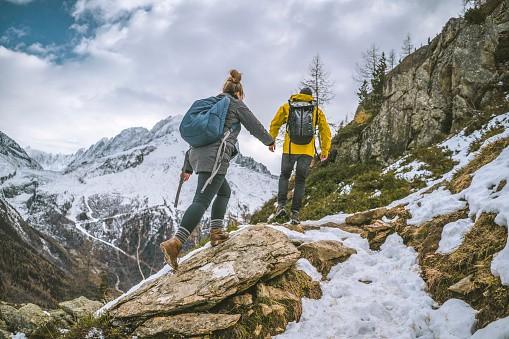 Camping involves a lot of hiking, and it is essential that you should have information on how to overcome some of the hiking challenges. During hiking, carelessness can lead to severe injuries that can turn camping into a nightmare. You may have to climb rocks, walk through the wilderness, or even cross rivers as you enhance your adventure experience.
When engaging in such activities, you should know the precautions to take as well as the equipment that you should have. Sharp objects can also make it hard for you to navigate through to the other end. When crossing rivers, it is important to wear protective footwear that can protect you from particles on the riverbed.
Rivers might appear shallow, but they may be deeper, which can mess up with your clothes. Worse still, you may get overwhelmed by water, which can be risky if no one has swimming skills. When crossing rivers, you can also decide to use ropes to improve the experience. It is fun to cross the rivers using ropes than navigating through the stones using your feet.
When it comes to hiking, you should only stick to things that you are sure you can do to avoid chances of getting injuries. Campers who get injuries when hiking are always trying new things which they should have tried before the actual camping experience.
You should never use the hiking activities as a trial of things that you feel you can do yet you have never done before. Also, you should know about building shelter from leaves, pine needles, if you're away from base camp. It's not a bad idea if you want to prevent yourself from small animals in the environment.
8. Packing and Tying Knots
Packing all the things you will need when camping is a skill that one should develop over time. For beginners, it is always hectic for them because they do not know how to use the available space to the maximum. They end up using a lot of money in transportation because they do not know packing hacks.
Tying Knots are essential when trying to get your equipment ready for transport purposes. There are different types of knots that you need to learn how to tie, but the tight ones are the most important ones for camping. You need to know how to tie down your tents well so that they are not swept away by winds in case you plan on visiting a place that experiences strong winds.
You need to learn how to tie the knots before you go camping. You can access tutorials on how to tie the knots well by visiting YouTube and searching for how to tie different types of knots. This is because you will need different kinds of knots and learning how to tie them will help you get well organized.
Tying the knots will save you damages that can take place during camping. Beginners always have this problem because they have never tied knots that are supposed to hold tents down well.
9. Storytelling and Interaction Skills
One of the significant roles of camping is to create room for people to interact and tell stories. People gather around the campfire at night to share stories, and it is important that as a camper, you also have stories to tell and can interact with others well. The camping period gives you the opportunity to interact with other people on a personal level so that you can improve your relationship with them.
Before you go camping, you can improve your storytelling skills. This is to help you tell your stories in the best way that people can understand them. It is only through sharing stories with others that you can get advice or information that you have had access to for a long duration.
Your ability to interact well with others will make your camping experience one to remember. It will not only make you create bonds with other people but also improve how you get to engage with others during the next camping experience.
10. Leaving the Camp
Once you are done camping, you also have to know how you will leave the camp. As a responsible person, you do not want to leave the site littered with cans and papers that you used during your camping period. You have to ensure that all the trash is removed from the site.
It should always be your rule as a camper to leave the site better than you found it. Other campers go-ahead to plant trees during their stay on the site as a way of improving the place. You can also engage in general cleaning of the place as a way of improving its outlook so that you create room for other campers to use it.
Another thing that you have to take into consideration is the fact that all campfires have to be put off before you leave. You can use a bucket of water to put them off.
If you decide to use the 'leave no trace' philosophy in your camping, you will leave the place in a better condition than you found it.
Summing Up – Survival Campsite
Having the best camping experience requires that you have all the essential skills. Our article provides the most important skills that you need to take advantage of as a camper. Though you may need to do some practice before you perfect some of the skills, they are worth it.
As much as you might not use all of them in any of the camps you have, it is undoubtedly crucial that you have them as a camper. The necessary skills will make you avoid unnecessary costs and injuries that might occur just because you do not have the required skills to handle the situation.

James Barton
Hi, I'm James. I am the founder and main editor for The Survival Corps. I have been a part of the survival and prepping community since my mid 30's as I downsized and started to prepare to be self sufficient in a time of crisis.