People in the survivalist community often talk about what a "perfect survival knife" should be like, but I believe that there is no such thing. I'm not saying that a certain knife design can't be the perfect survival tool for you, but that there is no single option that's right for every situation and every person.
There are some basic characteristics that every survival knife must have, but a lot of things will also depend on context and that's what we'll be looking at – how to find the perfect survival knife for you.
Essential survival knife traits
There are a few things you want any survival knife to have so that it won't break on you or fail to perform properly in an emergency:
Sturdy fixed blade construction

– a full tang fixed blade knife is the strongest and most resilient option you can have, so settle for nothing less, and avoid folding knives.

Good steel that holds an edge

– high-carbon steels can hold a good edge and are tough, but will rust easily, so a good stainless steel knife is a better option; don't try to cut any corners here.

Sturdy and secure sheath

– a thin and flimsy sheath just won't cut it, as you want your knife to stay securely by your side and protected from the elements.
Now that you know what to look for, let's see what other factors are going to affect your final decision.
The main variables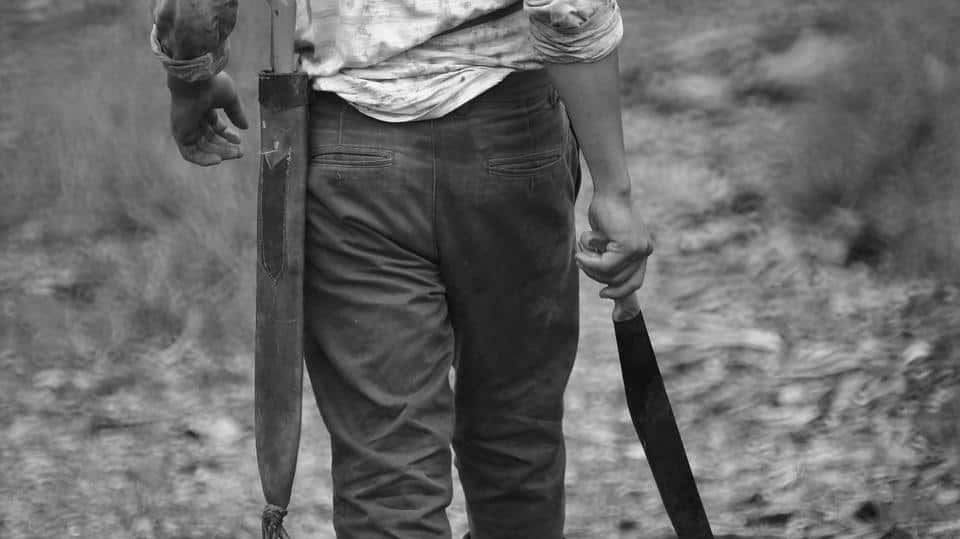 These are the elements of the knife that come down to personal preference. Well, it's not actually about what you like but what fits you and works for your situation.
Length

– if this is going to be the only knife you have, it should be long enough to chop branches and baton firewood, but there's always a balance between precision and chopping power.

Weight – the heavier the knife is, the better it will chop (especially if it's tip heavy like a kukri), but it will also add a lot of weight to your bug out bag and tire you out quicker. You want to conserve energy in a survival situation so don't go for something too heavy and unwieldy.
Handle material

– leather is a bad choice as it easily shrinks and cracks in wet environments. Wood has the same problem, but not nearly as bad as leather. Man-made materials like G10 and Micarta secured with pins are the best choice. Over-molded rubber grips will work if you're on a tight budget.

Sheath material – don't be fooled by tacticool marketing, nylon sheaths are a cheap and flimsy option. Leather can be sturdy, but has the same problems in wet conditions as we mentioned, so you should use wax to waterproof it and it'll work well. Kydex is also a good option.
Of course, there are several other things that will affect your choice of length, weight, and handle and sheath material.
Lifestyle factors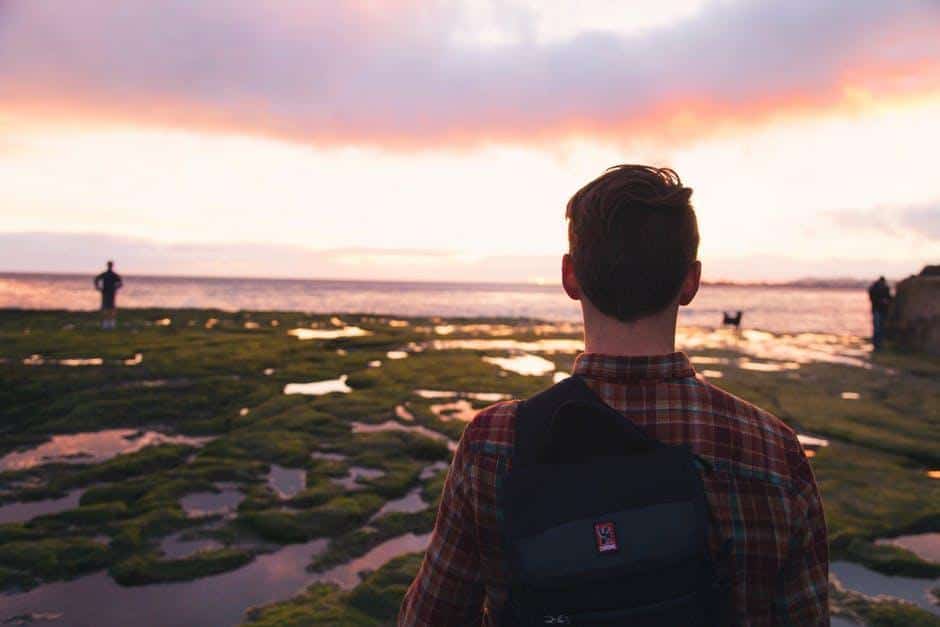 The way you live your life, the gear you have, and the type of situation you get into are what will determine your perfect survival knife, so consider the:
Geographical location

– if you live in the north and the temperatures get very low, the exposed metal on the handle of traditional full tang designs can get cold and uncomfortable, and a rubber over-molded grip may suit you better. In jungle environments with thick brush, a larger machete-type blade will be a better option than a shorter and thicker knife. Understand your local conditions and choose a knife accordingly.

Bag and Loadout

– if you only have a small bug out bag where every inch and ounce matter, it might be better to

save space for an MRE

or first aid kit and go for a smaller knife. However, if you have the space and decide to combine a big survival knife and a small pocket knife, you can go for a longer and heavier blade.

Type of outdoor activity you engage in – if you frequently take trips out into the forest or the mountains, you'll want a fairly sturdy and big blade to help you chop some firewood. If you just ride a bike off road, near the main roads and towns, then you'll be better suited with a compact knife that can still perform most tasks fairly well.
Consider what type of survival situation you might reasonably find yourself in based on your lifestyle before deciding on a survival knife.
Personal characteristics
Now that we've covered all the basic survival knife characteristics, your local environment, and lifestyle factors it's important to address one last variable – how your body is built.
Strength and endurance

–

all the other factors might suggest that a large chopper would work best for you, but if you can't handle it without wasting a lot of energy and tiring out the muscles of your hands and arms, then all those "benefits" won't matter. Find a knife that you can handle all day long without getting too tired.

Hand size – even if you can handle the extra weight of a big survival knife, not all models will fit smaller hands well, and if you have particularly large hands, a somewhat larger knife than you actually need might feel a lot more comfortable.
Once you've gone over the whole list and narrowed down your choice, be sure to take different knives in your hands and see how they feel – it will make a world of difference.
While there is no such thing as a one-size-fits-all option when it comes to choosing the perfect survival knife, it's not too difficult to find the best one for you – it's all about context.
Think about all the factors we've mentioned carefully, go over the list a couple of times if you have to, and you'll have a good idea of what kind of survival knife you need.

James Barton
Hi, I'm James. I am the founder and main editor for The Survival Corps. I have been a part of the survival and prepping community since my mid 30's as I downsized and started to prepare to be self sufficient in a time of crisis.